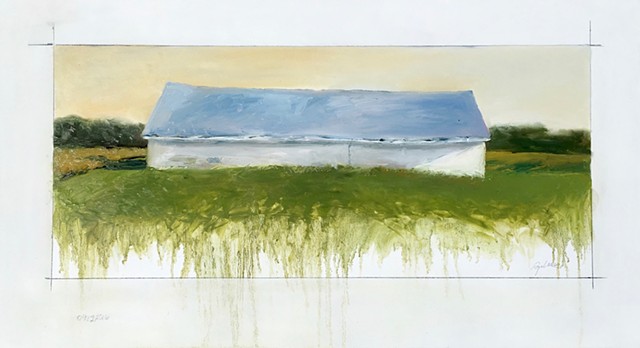 Artist's Biography
I am a self-taught artist and have drawn, painted, and studied art history and artists' lives and their methods since early childhood. I knew I would become an artist but also knew the burdens that usually accompany the vocation. I also knew that just because I had natural talent and received recognition from others when I was young, these things alone did not make me an artist.
Life led me to a career outside the field of art, which allowed me to be a Sunday artist and to paint freely, without pressure of relying on sales of my work. The experimentation during that time was essential for my maturation as an artist. As life went on, I worked my way back to being a full-time midwest regional artist.
I grew up in Beardstown, Illinois, surrounded by agriculture and it's supporting industries. The small town life and the farmland around them continues to influence my work. Yet over the years, I have grown concerned with the changes in who controls the nation's food. Will the small family farm die without the general public noticing or caring? Do we appreciate the hard work and small reward of family farming? Will we become completely in the hands of corporate America for our food? I keep these thoughts in the back of my mind and proceed with reverence for farming families every time I begin to work.